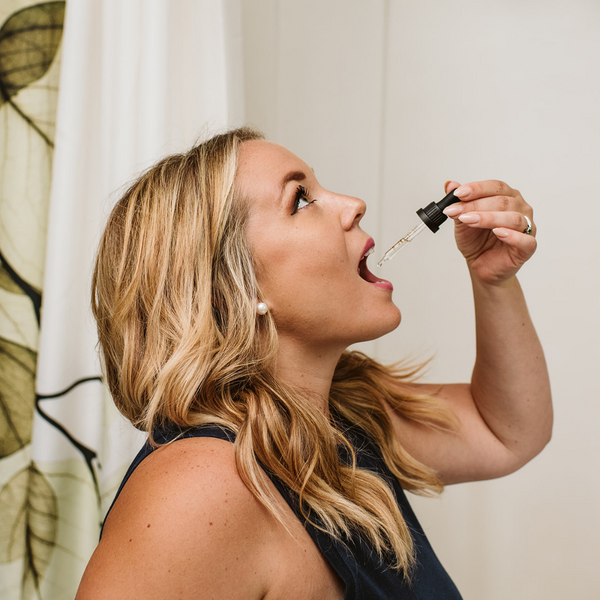 This CBDa tincture has been specially developed to support those who struggle with attention, executive dysfunction, and attention paralysis. It was formulated to promote FOCUS, CREATIVITY, UPLIFTING ENERGY, and to provide a sense of CLARITY in a overwhelming world! 
What is CBDa?
CBDa, which stands for cannabidiolic acid, is the acidic form of CBD. This means it has not yet gone through decarboxylation (a heating process). CBDa is commonly referred to as the "live" form of CBD. Because of its acidic structure, one study found it to be 1000x's more effective for anti-nausea and anti-anxiety properties than CBD itself.
Potential Benefits 
Mood enhancing Antidepressant 

FOCUS

CREATIVITY

Anti-Anxiety

Anti-Inflammatory

Anti-Nausea effects (great for cancer patients in Chemo)

Anti-Tumor benefits

Sars-COV-2 inhibitor (Covid-19)
CBDa is considered a minor cannabinoid. 
Minor cannabinoids
 are cannabinoids that exist in smaller percentages within the plant. There are over 100 cannabinoids currently found in the cannabis plant. These cannabinoids can play key roles in providing therapeutic value alongside CBD and THC. The presence of more cannabinoids and terpenes in a plant contribute to the 
Entourage Effect
, which implies the more natural plant compounds present, the better it will work.
Ingredients
MCT coconut oil, Phytocannabinoid Rich Oil (CBD), CBDa, terpenes
This tincture is a 600mg 1:1 CBDa to CBD tincture. Each tincture includes 300mg of CBD and 300mg of CBDa
How to use your CBDa Tincture
We recommend taking 1 dropper full once in the morning or as needed. 
Ekto Cooler Terpenes
This tincture contains steam distilled terpenes in the cannabis strain Ekto Cooler. The addition of terpenes to tinctures is essential in creating a tailored and customized experience. Terpenes can directly affect the way cannabinoids can interact within the Endocannabinoid System.
Dominant Terpenes: Limonene, Citral
Strain:
Hybrid
Fragrance:
Orange, lemon, lemongrass
Effects:
Uplifting, Euphoria, Creativity and Focus
Try more from our minor blends collection: Serenity (CBN) and Vitality (CBG)